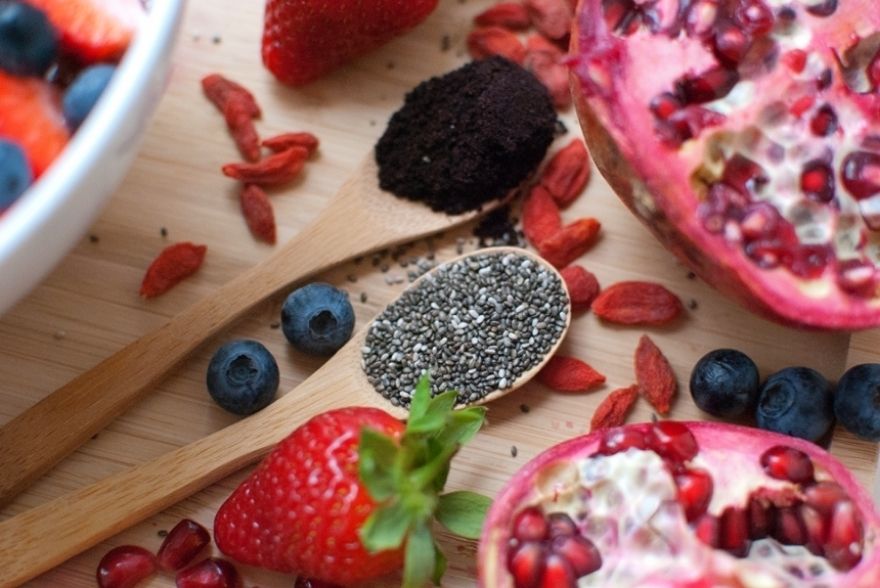 Hello lovelies, as I announced last week `Superfood Sunday´ is back and so it is time for yet another post on one of my favorite superfoods – this week it will be all about blueberries! If the term superfood is new to you I would recommend reading my first post in the series, which focuses on superfoods in general – find it right here. Also make sure to check out my previous posts on chia seeds and maca.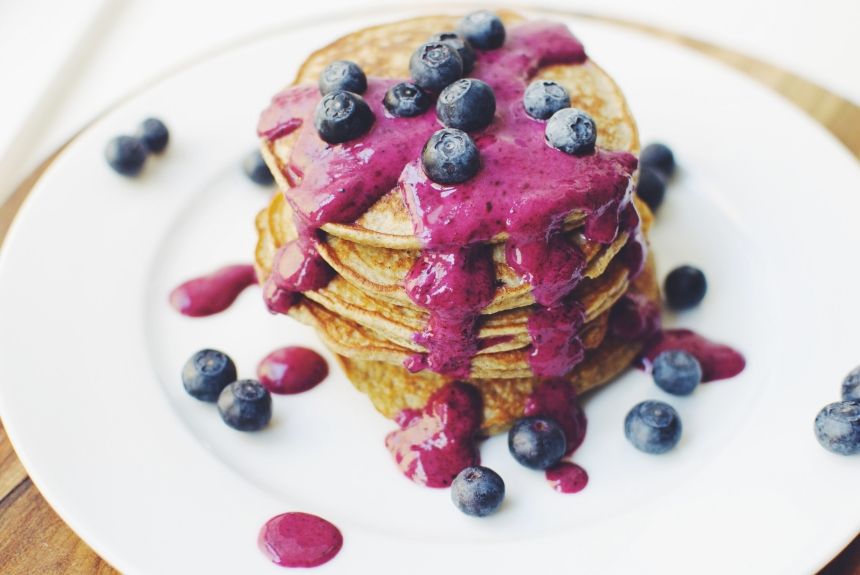 Banana pancakes with berry sauce and fresh blueberries
Now, this weeks superfood does not need much of an introduction since blueberries definitely are one of the more well-known superfoods, but this does not make it any less amazing though – blueberries are by many nutritionists considered to be the ultimate superfood and many even say that if you are to make just one change in your diet, it should be to add blueberries.
So why are blueberries considered a superfood? Blueberries are low in calories – only 84 calories pr cup – but very high in nutrients. Blueberries are jam-packed with antioxidants and contain minerals like iron, magnesium, manganese, and potassium. Blueberries are also a very good source of vitamin K, vitamin C, fiber and copper as well.

Rainbow bowl
Blueberries are packed with antioxidants and actually have the highest antioxidant capacity of all fresh fruit. Antioxidants have so many health benefits; they are anti-inflammatory, they boost the immune system and are even believed to lower the risk of cancer as they block the activity of free radicals, which have the potential to cause damage to cells including such damage that may lead to cancer.
Another benefit of antioxidants are their anti-aging effects and I do not just mean anti-aging as in wrinkles and such related to our appearance. Studies have shown that the consumption of antioxidants may help prevent or even reverse memory loss and a British study revealed that eating plenty of blueberries can enhance spatial memory and learning.
Antioxidants furthermore works as a natural sun protection as antioxidants protect our skin from the inside out by guarding our cells from the damaging effects of the sun. This does not mean that eating blueberries can replace sunscreen though ;)
I eat blueberries on a daily basis as they are so easy to incorporate into my meals, I love adding them to my smoothies, sprinkling them on my skyr/greek yoghurt, mixing them into salads and so much more – if you click the links underneath the pictures it will take you to some of my favorite blueberry recipes.
The best part is that during off-season months you can just use frozen blueberries as studies show that they are just as nutritious as the fresh ones.