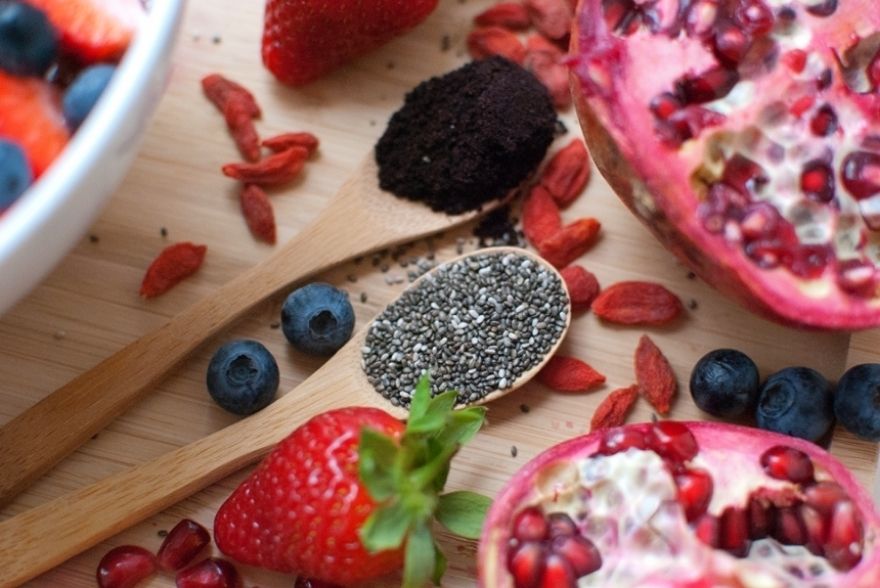 Hello lovelies, it is sunday once again which means that it is time for `Superfood Sunday´ and yet another post on one of my favorite superfoods – this week it will be all about broccoli! If the term superfood is new to you I would recommend reading my first post in the series, which focuses on superfoods in general – find it right here. Also make sure to check out my previous posts on chia seeds, maca and blueberries.
Broccoli is one of those superfoods that do not need much of an introduction, it is extremely well known and unlike the other more exotic superfoods, it is available everywhere, affordable and easy to incorporate in our meals.

Broccoli crust pizza – find the recipe right here!
Broccoli is considered to be one of the must nutritious vegetables in the world and it has an amazing amount of health and nutritional benefits. Broccoli is high in antioxidants – it has twice the vitamin C of an orange and is also concentrated in the carotenoids lutein, zeaxanthin and beta-carotene. Broccoli has almost as much calcium as whole milk and it is furthermore high in vitamin K, omega 3 fatty acids, selenium, potassium, manganese, iron, magnesium, zinc, phosphorus, protein and fiber.

Broccoli buns – find the recipe right here!
Health benefits:
Lowers the risk of cancer – Just 1/2 cup per day or two 2-cup servings per week has been shown to be enough to get some cancer prevention benefits.
Cholesterol-lowering abilities
Anti-inflammatory
Regulates blood pressure
Maintains a healthier nervous system
May help prevent osteoarthritis
Improve kidney function
Supports eye health
Strong, positive impact on the body's detoxification system
You can find more information here, here, here and here!
To reap its full benefits it is important not to overcook the broccoli so the best way to eat it is lightly steamed or raw.

Green juice with broccoli – find the recipe right here!